Wire Cloth Net for Dryer in Textile Industry

Telas offers polyester mesh for printing and dryer in textile industry. The polyester printing mesh can be made in the form of filter belt in replacement of fiberglass mesh.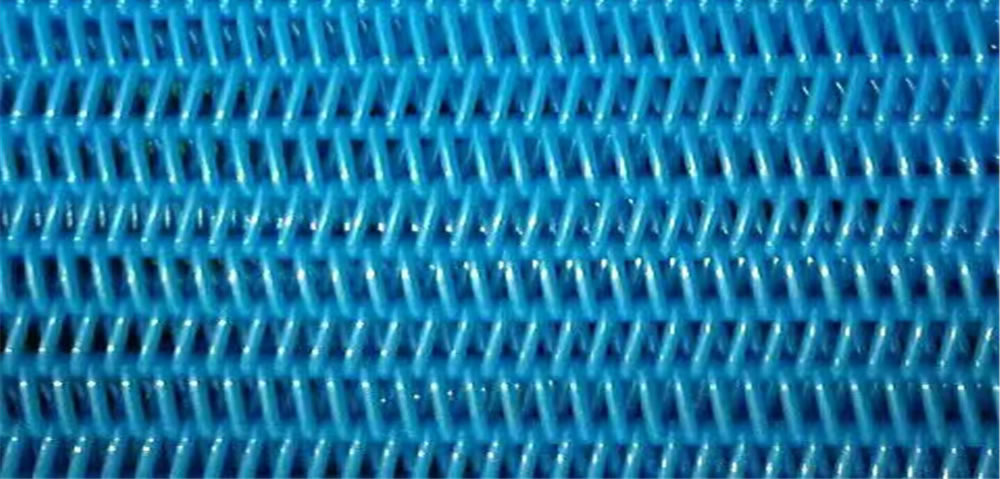 Details of Polyester Net Dryer Fabric in forms of Filter Belt:
Mesh belt width: 150 ~ 5500mm
Net belt speed: 0.15 ~ 0.50m/min
Net belt speed: 0.15 ~ 0.50m/min
Edge Type: curved edge, upsetting head, welding and other forms.
Features:
1, Polyester mesh has good resistance to corrosion, wear resistance, high temperature and other properties.
2, Anti-oxidation, anti-fracture properties.
3, Compact structure, size and more easy installation, reliable operation etc.
Attached is the used fiber wire mesh net given by one of our customers of a textile mill which they used in their dyeing/finishing department on their factory. The wire net is made with the following specifications : -

Circumference: 24.600 mm Width: 2.000 mm

PTFE COATED FIBREGLASS COVEYOR BELT
WITH KEVALR/PEEK JOINT AND PTFE COATED FIBREGLASS EDGE REINFOREMENT OF 25MM ON BOTTOM AND TOP TYPE 7104 RV TEMPERATURE RESISTANCE UP TO 230°C MAX
We offer polyester cloth net (with edging) to replace above fiberglass product.
Welcome to contact us.