reverse woven wire cloth
The apparent difference of reverse dutch weaving compared with standard dutch weave lies in the thicker warp wires and less weft wires. Reverse dutch woven stainless steel wire cloth offers finer filtration and finds popular application in petroleum, chemical, food, pharmacy and other fields.
Through constant technological innovation and improvement, we can produce stainless steel wire mesh of various specification in reverse dutch weaving patterns.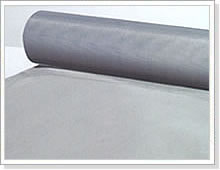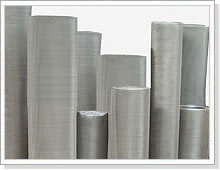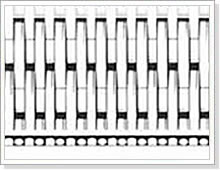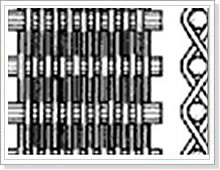 Mesh per Inch (25.4mm)
Warp x Weft

Wire Diameter (mm)
Warp x Weft

Density of Warp Number/dm

Fineness of Filtering
(micron)

Weight
(kg/m2)

48 X 10

0.5 X 0.5

189

300

3.63

290 X 76

0.09 X 0.19

1142

40

1.27

400 X 120

0.058 X 0.1

1575

30

0.64

625 X 104

0.04 X 0.15

2461

28

0.84